A+C Photography is Alicia & Chris Stanley, a husband and wife photography team.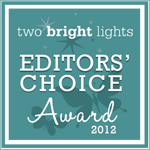 We each have our own photography style, but we have a shared love of vintage style.  Some of our favorite things to do together include: digging through antique and vintage stores, spending a lazy afternoon curled up in our backyard hammock with our three pets, going for a long hike and getting lost in nature, strolling through any garden we can find, sharing a hot pot of freshly brewed tea (often from our own herb garden), shopping at Anthroplogie stores wherever we go and sharing notes on what inspires us most in their current displays, and in the winter we love spending a day in the snow – playing our own made up snow games and snowboarding.  We like to think of our style as a mix of a little rustic vintage and a little old Hollywood glamour.  Chris is Texan born and raised, and Alicia comes from a long family line of artists in Los Angeles, so that mix of styles is perfectly us!
Our logo and our company name were inspired by a tree we saw in a garden while we were in Germany.  The tree had just one little carving in it – the A+C wrapped in a heart that you see in our logo.
We know that the best photographs come from when you are truly happy, and not forced into some unnatural pose.  We want to know what your list of favorite things to do includes, and what puts the smile on your faces naturally.
We specialize in wedding, engagement, portrait, newborn, family, and pet photography (pets are family members too!). We are located in the South Bay of Los Angeles in Redondo Beach, CA.  We shoot almost exclusively digital, but we love to throw in a mix of an occasional film image from our collection of vintage and vintage style film cameras.
Alicia's background includes 10 years of working in the fashion industry, and she loves to help you plan your photo shoot outfits.  She loves great attention to detail, and will work with you so that you feel like a Hollywood star for your shoot.
Our work has been featured in:  Hi-Fi Weddings, Boho Bride, Rustic Wedding Chic, Pocketful of Dreams, California Wedding Wave, Modernly Wed, BridesView, and Becoming the Mrs.  We also won the 2012 Editors' Choice Award from Two Bright Lights.
We look forward to meeting you and hearing about what makes you smile and puts a song in your heart!